Grandma's Bread Stuffing
1 1/2 cups diced celery
1 cup coarsely chopped onions
3/4 cup butter
8 cups bread cubes -- day-old
2/3 cup turkey broth -- hot, or low-salt chicken broth
2 eggs -- beaten slightly
1 teaspoon salt
1 1/2 teaspoons sage
1 1/2 teaspoons thyme
1/8 teaspoon black pepper
3/4 cup chopped cooked giblets -- (optional)
Saute celery and onion in butter until tender. While vegetables are cooking, turn bread cubes into large bowl, moisten with hot liquid, and cover bowl. When vegetables are tender, add to bread. Stir in eggs and add seasonings, tossing lightly. Add cooked giblets from turkey. Stuffing may be baked separately in a casserole in mod. oven (375 deg.) for 25 to 30 min.
NOTES : Page 86 - Use Giblets to make broth -
Brioche, Sage, Apple And Cranberry Stuffing Recipe By :Debra Ponzek Serving Size : 10 3 pounds pork sausage 8 tablespoons sage -- finely chopped 2 large onions -- cut into a small dice 3 tablespoons Butter 16 slices Brioche -- (1...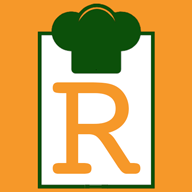 recipeswap.org
Last edited by a moderator: