There will be a total eclipse of the sun viewable in a wide swath of the US (and partial over all the US I think) on April 8th 2024. And the totality is a long duration where total--maybe 3-4 minutes if I recall. We are going to my old hometown of Troy Ohio--I made hotel reservations for the whole family. My niece and brother-in-law are there so we can also hava a fun family visit.
I just read another post about it and it mentioned Pittsburgh so I thought I'd mention it here for Marilyn--to visit Mom. We saw the one in 2017 at our beach place and it was a fun event to be a part of--with a lot of other people in a parking lot!!
Here's a good link. There is also another eclipse in October this year viewable in the west!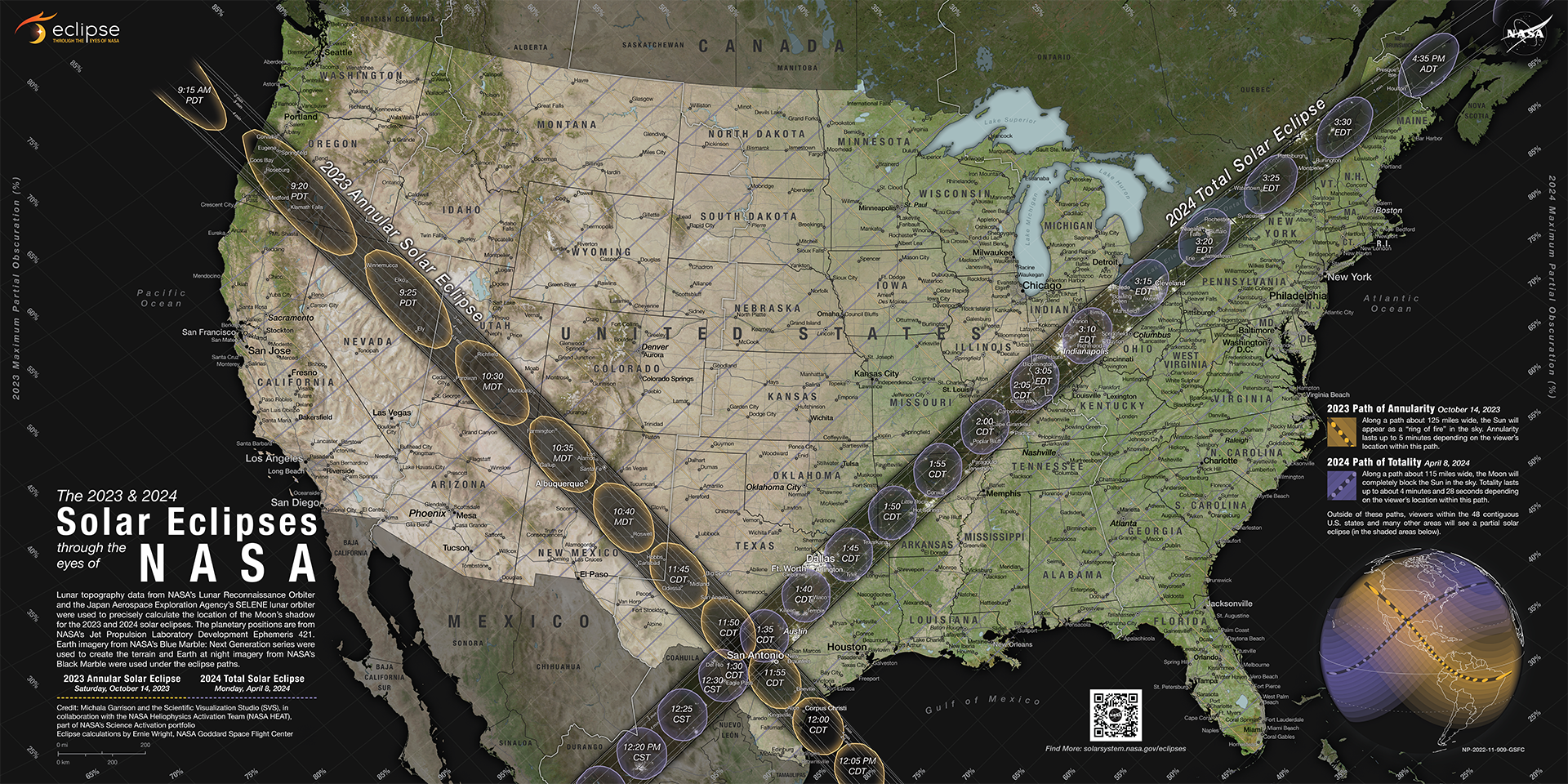 Based on observations from several NASA missions, the map details the path of the Moon's shadow as it crosses the contiguous U.S. during eclipses in 2023 and 2024.

solarsystem.nasa.gov
Last edited: