ALWAYS be sure to select POST CONTENT because the default just searches the titles. The search will return a maximum of 1,000 hits.
I didn't find my old link because it was before Finer Kitchens 2005 birth, but I've such a delightful (and often sad) time seeing familiar names. CathyZ saved a bunch of Group Project recipes (I think that project was 1999 or thereabouts, so definitely on the original Gail's Swap at Epicurious. I don't know how to select just her link, but there are some wonderful recipes there.
board by changing post numbers, etc. Here is a link to the group project, perhaps someone who's more adept than I could figure out how to get the recipes? Can someone make it a link? I haven't delved into that yet...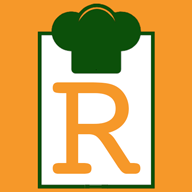 recipeswap.org
Start at the top of the link (curious1) and scroll down...Cathy's is around the 7th entry. LOADS of great recipes, the majority of which seem to be appetizers. You can tell this woman
loved
to feed people.