I knew it was a recipe from a huge Italian cookbook I bought in Vancouver but had searched polenta and Mambo Italiano without results. Turns out I was using the phrase "eat Italian...you rapscallion." Sometimes I don't even know where my brain goes.
But today I thought about trying semolina plus marilyn and voila!
So here is the recipe...again. Another post talks about how I ended up making three meals from the original batch.
Sadly the only thing that didn't come through were the photos, but now that I have the data, I may be able to dig them up on my old computer.
from The Food of Italy, recipes by Sophie Braimbridge and Jo Glynn, photographs by Chris L. Jones. Whitecap Books. NOTE: These can be prepared 1-2 days ahead up to the casserole stage. Store well covered in frig. When ready to bake, add the topping and a bit more baking time since they will be...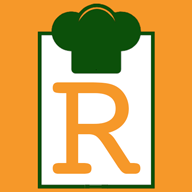 recipeswap.org
Last edited: